Huckleberry @ HOME
The spirit of our namesake's Southern roots and our restaurant's farm-to-table, Bermudian-sourced-ingredients philosophy is coming home to you with our new online shop, Huckleberrybda.com.

You can get all of your favorite menu items to go by clicking on our a la carte section or bring home the bacon with our new family-style offerings that include up to nine servings of slow-smoked BBQ ribs, pork butt, whole chicken and three sides of your choosing. Elevate your breakfast or bring a little dessert to the table with HB Bakery, a selection of in-house prepared bread, pastries, croissants, and more. Plus, our new HB pantry selection makes life even easier with household staples like soups and stews, savory pies, and other prepared meats and sides. With Huckleberry, luxury is never canceled.
Curbside Pickup & Delivery
Order online & pick up your meals at our drive-through/curbside location. All guests will be required to remain in their vehicle or on their cycle while on property.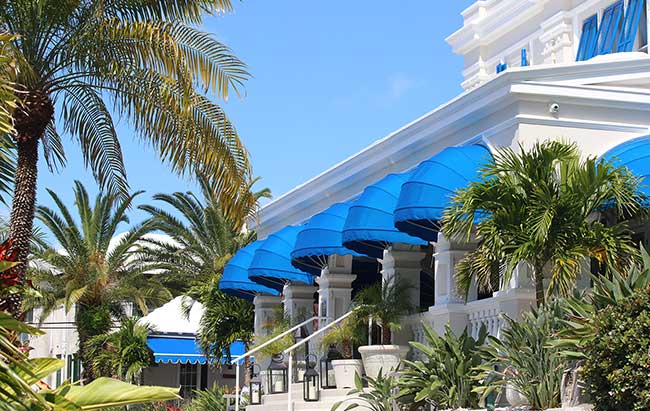 History
Our generations-long family ownership and values are at the heart of what we do at Rosedon & Huckleberry. When you step onto our property, you are welcomed like a relative and treated throughout your stay to a uniquely personalised yet classically Bermudian experience. This is your home away from home.

Innovation and ongoing investment into our property and service ensures a modern yet timeless feel – as seen in our restaurant, bar and event spaces – while our heritage lends character to our vision of luxury, taste and experience.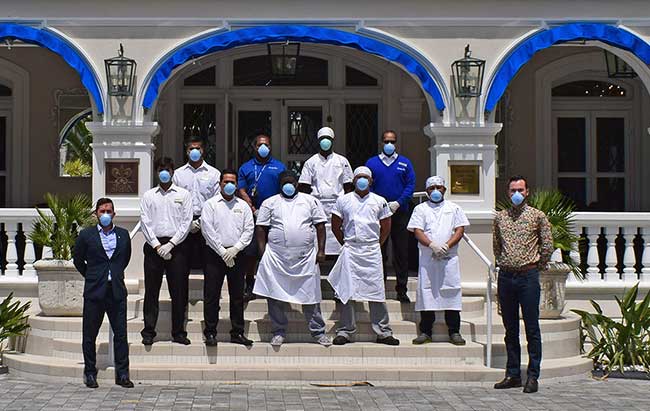 Quality Standards:
In order to maintain safe 'social distancing', all guests will be required to remain in their vehicle or on their cycle while on property. Our team members will be utilizing safe distancing and sanitary procedures consistent with best practices to ensure that we can continue to deliver this service for the duration of the COVID-19 pandemic.

Rosedon Hotel and Huckleberry Restaurant has created a 'healthy quarantine' on-site with a number of our hotel and restaurant team who have volunteered to stay on property in a controlled environment.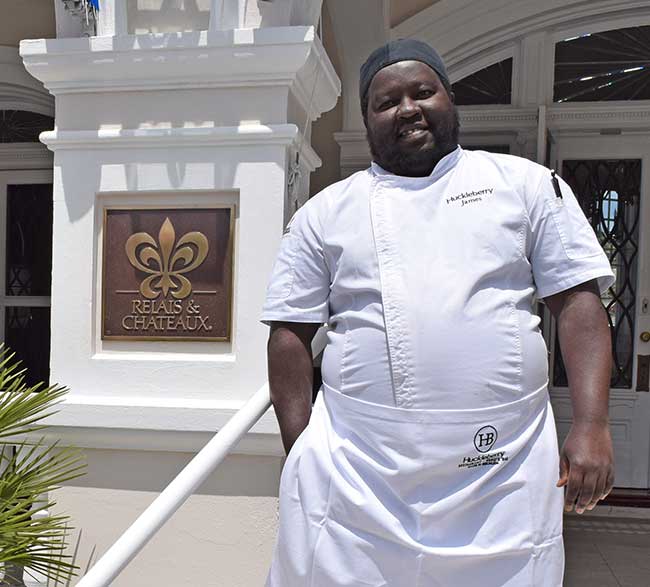 Our Chefs' Philosophy
In Tune with Nature
Our Cuisine is in tune with nature and our Sea to Fork, Farm to Table approach. - it interprets the concept of 'nature's generosity' by celebrating the trilogy of fish, vegetables, and Livestock. A meal curation more in tune with nature and better for your health. At Huckleberry we showcase great produce. Locally sourced and seasonally relevant. Kind to the planet around us. Sustainable fishing, exclusively grown vegetables from our restaurant garden. This is healthy and natural food, prepared to perfection.

Embody a sense of Discovery
When we curate an epicurean experience, as a team we question a lot and step outside the comfort of Serving fine food "picturesque" that doesn't taste nice. Flirting with transgression to raise questions about birth discovery and creativity, searching for answers no matter how awkward, the need to develop critical awareness and discover new horizons. We want to shake up your preconceptions, feed your curiosity, satisfy the hunger of risk, tickle your sense of humour, jog your memory, and get a reaction. We want to challenge your certainties, play with your contradictions, and show you ours.