Uniquely Us

A treasured boutique hotel in Bermuda

We have individually decorated our rooms with fine European fabrics, classic furnishings and four-poster beds so that each time you choose to stay with us, you experience something unique. Our pool is surrounded by lounge chairs and cabanas, enclosed with tropical gardens full of blue passion flowers and birds of paradise so that you feel completely secluded even as you relax just steps away from Bermuda's bustling capital city.

Our award-winning restaurant in the main house, Huckleberry, provides excellent dining for every meal and the perfect spot for a refreshing cocktail when you come back after a long day of exploring the island. This is our take on true Bermudian living, and we want to share it with you in whatever way suits your personal style.
A History Of

Love, Elegance, Hospitality And Family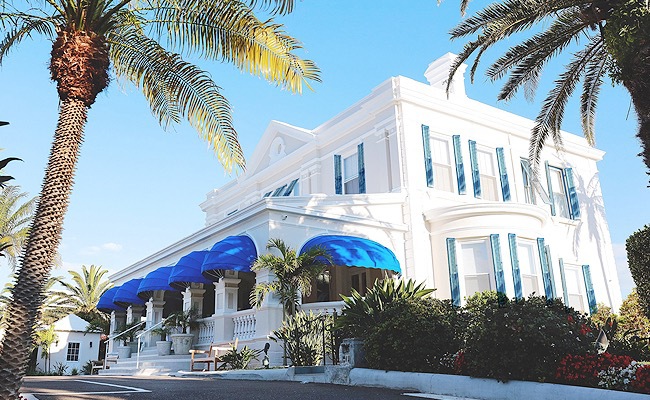 1906
Rosedon is built as the private home of Mr. E. J. Thompson and named after his son, Robert Rosedon Thompson. Construction commenced in 1904 and took 2 years to complete. The main house is a historically listed property and has been lovingly restored to highlight its authenticity. One almost expects to find Mark Twain "loafing" with his Gin and Tonic on the expansive front porch of Rosedon.
1930s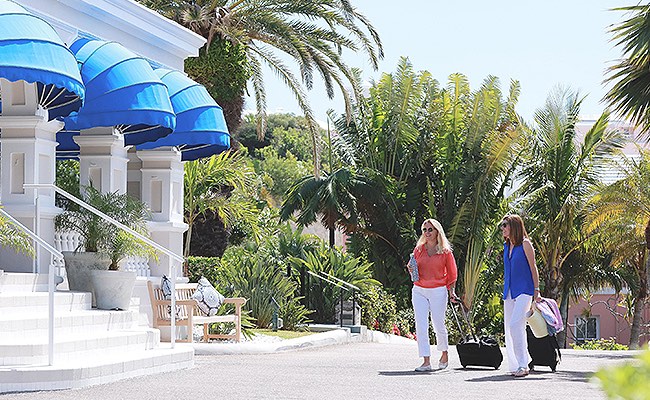 1930s
Rosedon is sold by the Thompson family to an American named Brown who installed the magnificent private bathrooms. Each of the five double bedrooms had a private tiled bathroom with glassed-in shower.
1906
1950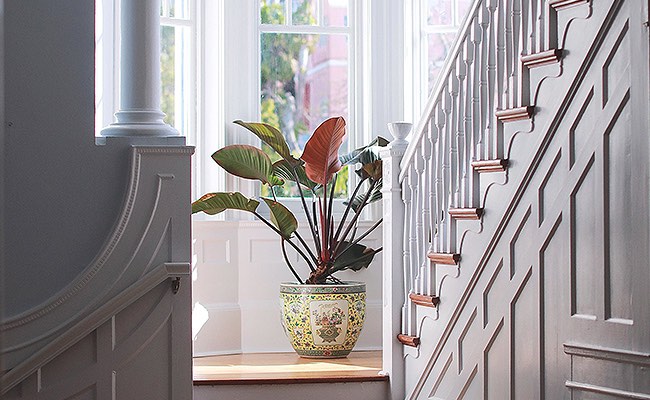 1950
Rosedon is purchased from the Brown Estate by the Kitson family. They have expanded from the original five bedrooms to today's thirty-nine. Kirk, Richard, Lee and Scott continue to keep this unique small hotel running.
1930s
2017
2017
The main house of Rosedon is completely renovated. Updates were made to the property's front porch, dining room, and guest lounge. A state of the art commercial kitchen is installed along with Waterford crystal chandeliers and gas logs in both main house fireplaces; guests can now enjoy elegant fireside dining during the colder months.
1950
2022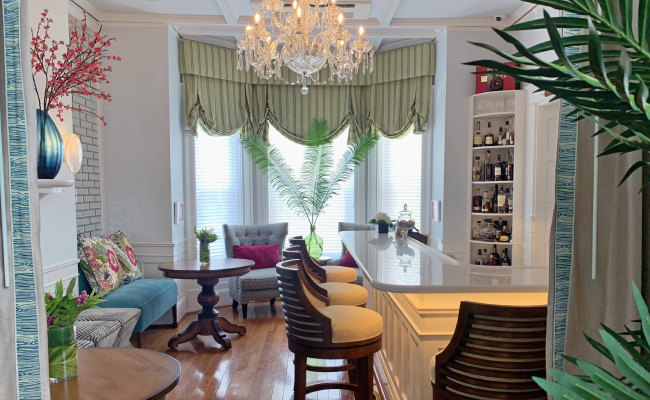 2022
The Rosedon has been under construction for over 5 years and is now complete. Event and guest room renovations including Beau's Bar, the Crystal Room, the Library, a new 2 bedroom apartment & most recently Finn's Terrace in our Front Lawns.
2017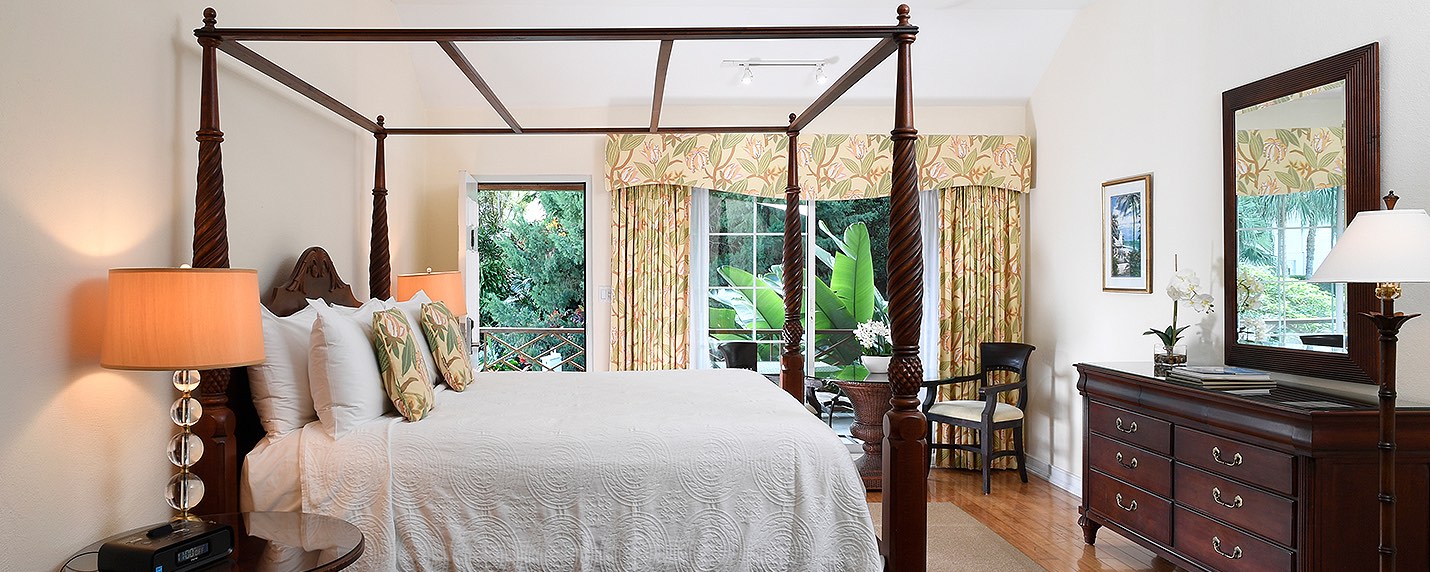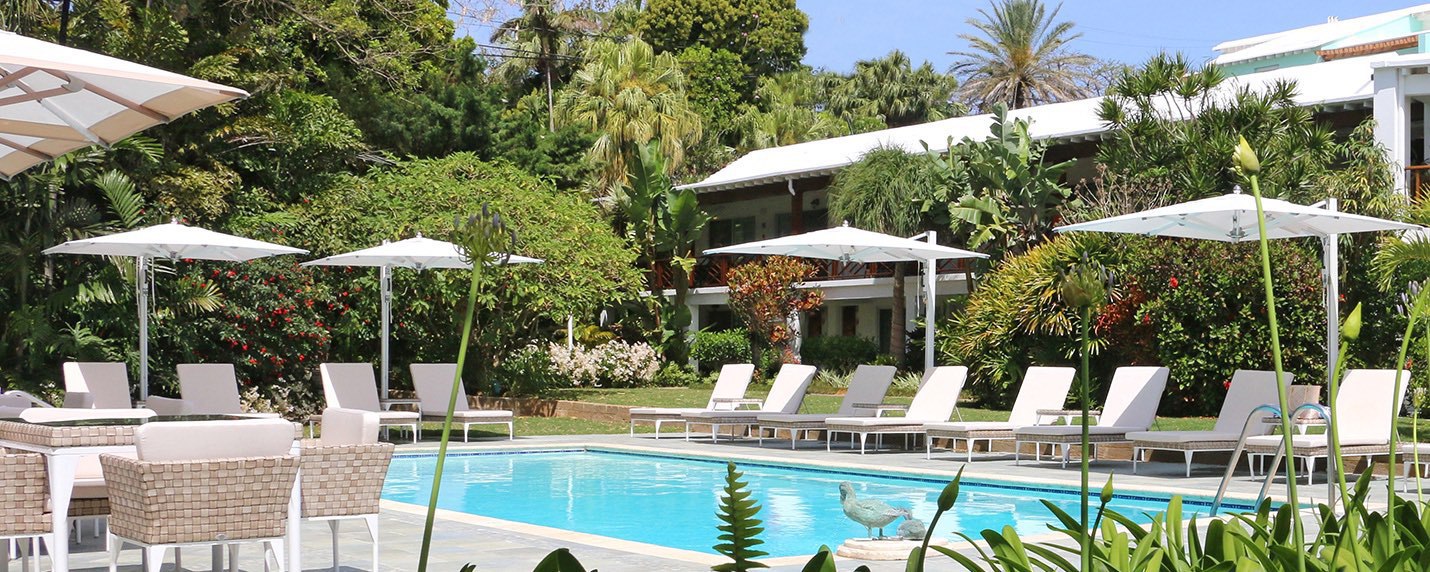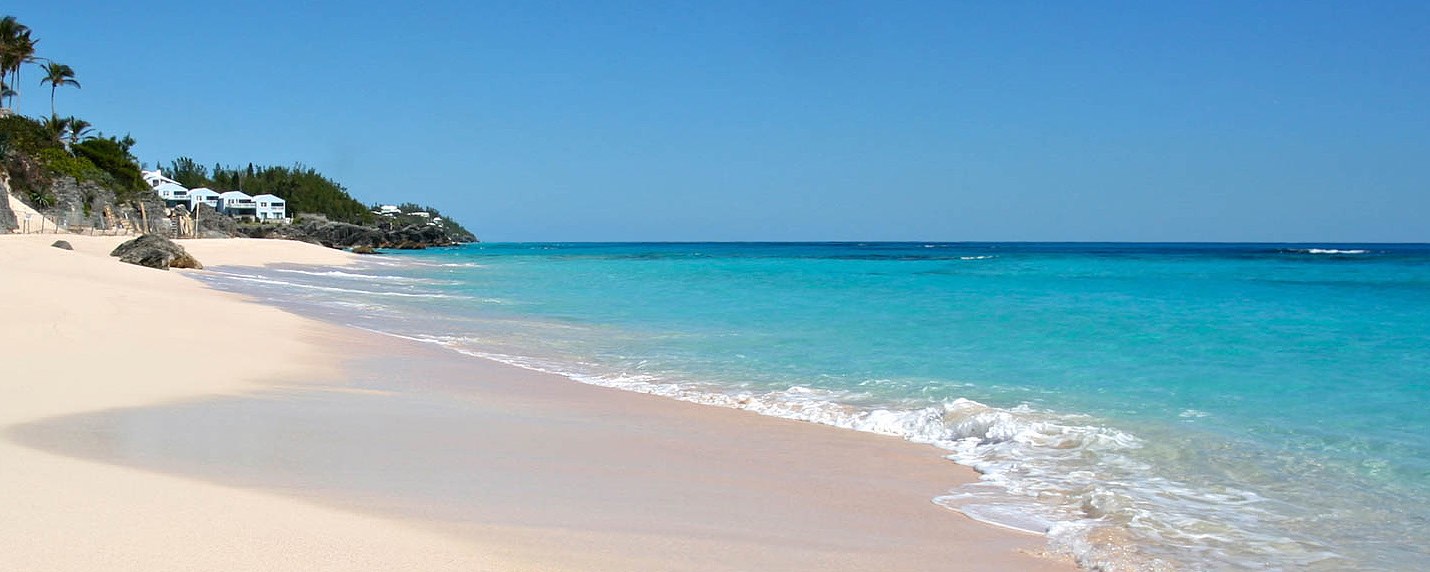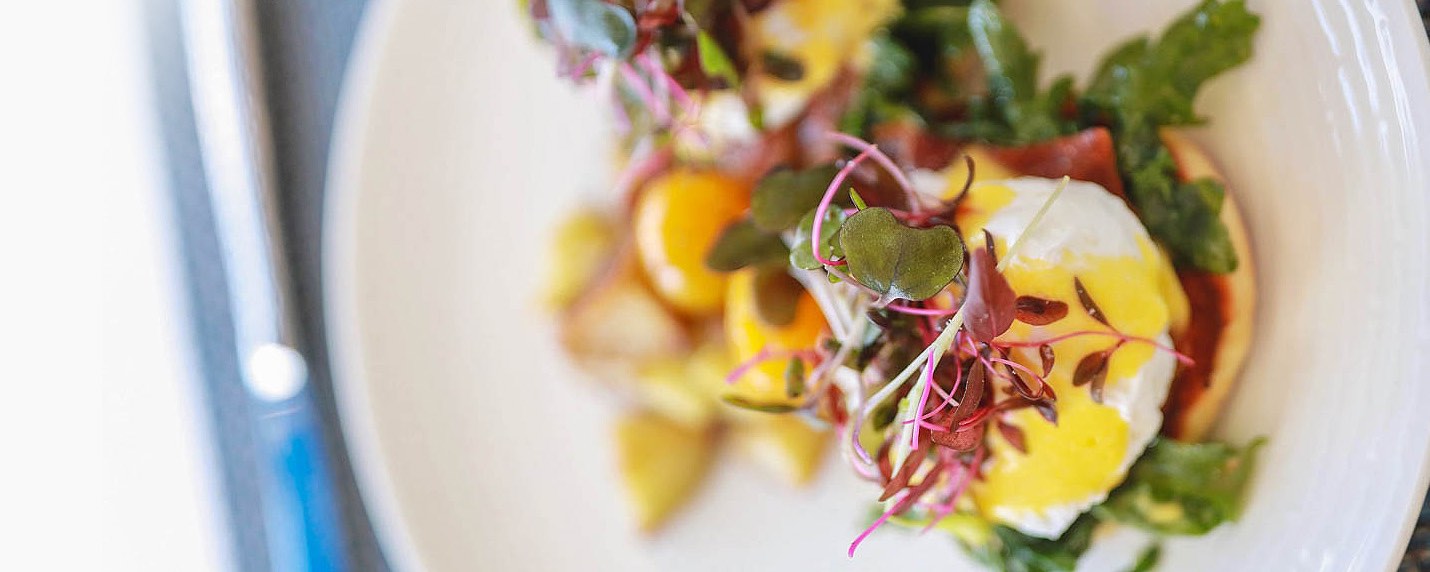 A Charming Hotel Close To Hamilton
We're a five-minute walk to the pastel-coloured colonial buildings, high-end shops, and boat-filled harbour of Hamilton's Front Street.
Custom Decor
In Every Room
At Rosedon, your room is as individual as you are. All rooms have been designed by artist Lee K. Petty, Rosedon's owner and Creative Director. Ms. Petty uses the finest of European fabrics, furnishings and finishes for each room.
An Outside As Beautiful As The Inside
Enjoy our warm, inviting pool which is heated year-round! Our sumptuous gardens and grounds were originally developed by a Swiss horticulturalist and have been lovingly developed and maintained over the past 70 years of ownership. Our gardens feature Bermuda Banana trees, giant birds of paradise, frangipani, hibiscus and other exotic flora.
Electric Twizzy Cars, Private Limo, Taxi or Beach Shuttle
Walk Bermuda's pink sand beaches, take a swim in crystal clear turquoise waters or explore the peace and tranquility of the old railway trail. However you choose to explore Bermuda, we have the resources available to curate an experience tailored to your needs and desires.
Huckleberry Restaurant
Huckleberry is Rosedon's culinary showplace, where our chefs use local, seasonal ingredients to create masterpiece meals that sparkle with originality. We source local ingredients and feature them in a variety of custom crafted dishes inspired by Bermudian, Southern and Mediterranean influences.